DEAR FRIENDS,
We're reaching out now to update you on our news here at Giant Steps and the impact of your kind and generous support over the last year.
And what a year it was. Our dedicated teachers and therapists have worked hard to educate and support our kids through an innovative mix of in-person programming, Google Classroom and other online strategies, all carefully aligned with provincial health guidelines. Considering the critical importance of interpersonal interactions for children with special needs, it has been challenging, but we are proud of how our kids and staff stepped up and met that challenge!
Your grants and donations this year ensured the seamless delivery of our kids' speech, behaviour and occupational therapy programs. Thanks to you all, we are happy to report that kids with autism like those shown here continued to make gains in every area of development.
Read more here about the programs you helped fund and their impact on kids with autism.
OUR OTHER NEWS IS… GIANT STEPS WILL HAVE A NEW HOME THIS FALL!
We are moving to our own space in a school owned by the York Catholic District School Board as we will no longer be affiliated with the York Region District School Board. With our move, we are doubling down on our commitment to enable kids to gain new skills and abilities, navigate the challenges of autism and feel valued and included. We look forward to expanding eligibility for admission to more children with autism and developing new partnerships and programs.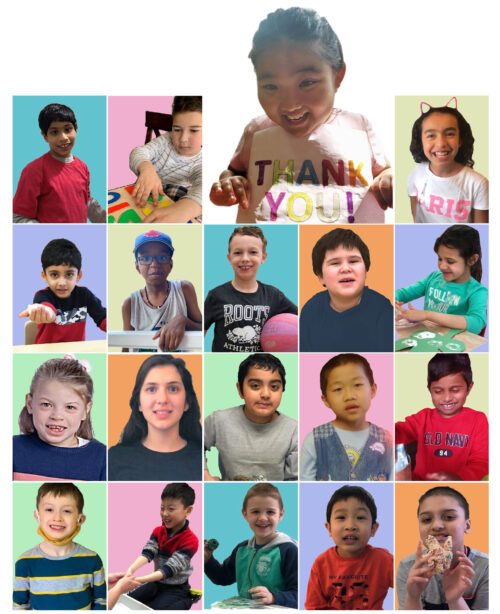 WE ARE GRATEFUL FOR YOUR UNWAVERING COMMITMENT TO KIDS WITH AUTISM
The pandemic's effects have been far-reaching for children, families and charities like ours who are challenged by reduced fundraising and event revenues. Your support and our therapy programs were essential to our kids' success this year and will be more impactful than ever as we move to our new site and a post COVID world.
Let's stay in touch!
News, Notes & Events



BINGO REVENUES MAKE A DIFFERENCE FOR OUR KIDS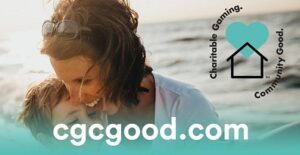 Check out the new website www.cgcgood.com to learn more about how charitable gaming at Bingo World Richmond Hill helps charities just like us!

Our Donors Make a Difference!