OUR PROGRAMS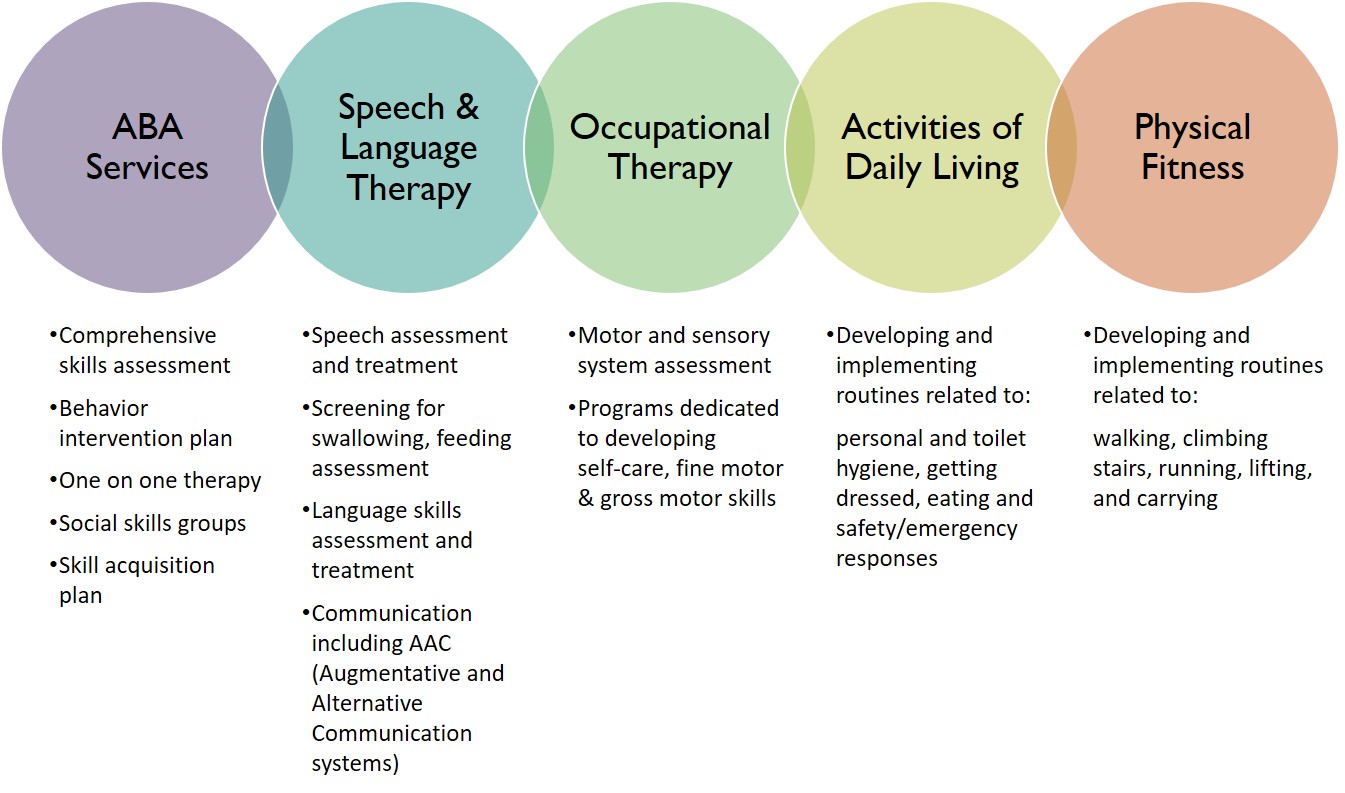 ESSENTIAL FOR LIVING (EFL) CURRICULUM
Giant Steps' approaches our therapies and programming through the lens of the Essential For Living (EFL) framework, so that we may achieve our thematic functional outcomes that are meaningful and socially significant for each child.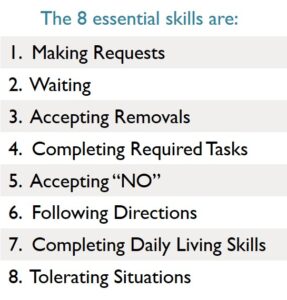 Essential for Living (EFL) is a communication, behaviour, and functional skills curriculum, assessment, and skills-tracking tool for children and youth with complex needs. EFL targets skills and behaviours within areas that are essential for effective daily living, and which result in a greater degree of independent functioning and improved quality of life.
The central focus of the EFL curriculum are 8 essential skills which have been identified as 'must have' skills. EFL is based on an extensive body of knowledge over the last 50 years by a vast number of researchers from the fields of applied behaviour analysis, child psychology, disability studies, education, precision teaching/direct instruction, psychology, special education, and speech-language pathology.
OUR DAILY PROGRAM SCHEDULE
Giant Steps offers Monday to Friday full-time or part-time programming as follows:
Full time — 9:00 am to 4:00 pm
Part time AM — 9:00 am to 1:00 pm
Part time PM — 12:00 pm to 4:00 pm
Each child receives weekly 1:1 therapy sessions in each discipline (ABA, OT, Speech & Language).
The daily schedule will also include: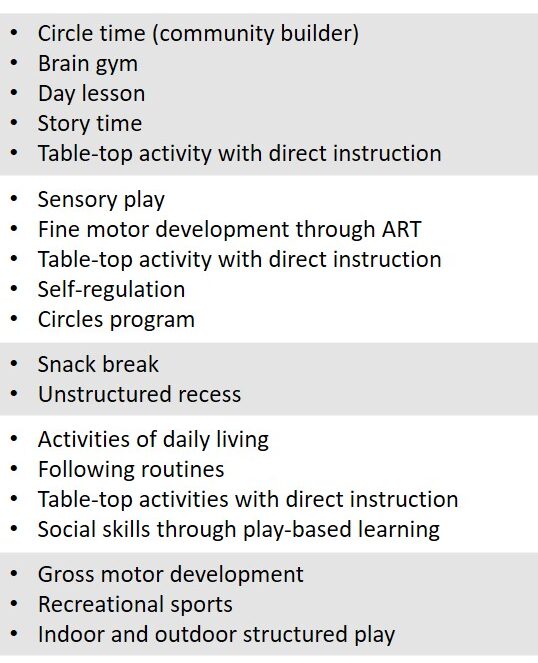 My son Joshua has been in the Giant Steps program since October 2021. He is learning important life skills and becoming more independent, more receptive to changes and better at regulating his emotions. He also shows the ability to express himself now and is using language more spontaneously. His vocabulary has expanded and he can now answer simple questions with a few words. The centre is set up like a school classroom where Joshua can socialize with his peers, learn how to share, and take turns.
I am grateful to Giant Steps' team of therapists and therapy assistants who are caring, patient and knowledgeable. They collaborate to provide the best care and therapeutic plan for my son!
Yvonne, current Giant Steps' parent